Pauger Carbon Composites – Sailing Catamaran (50 ft)
An industry leading boat manufacturing company – Pauger Carbon – contacted us in November 2018 if we can help them manufacture and assemble the electrical system and wiring of a custom designed 50-foot-long sailing catamaran.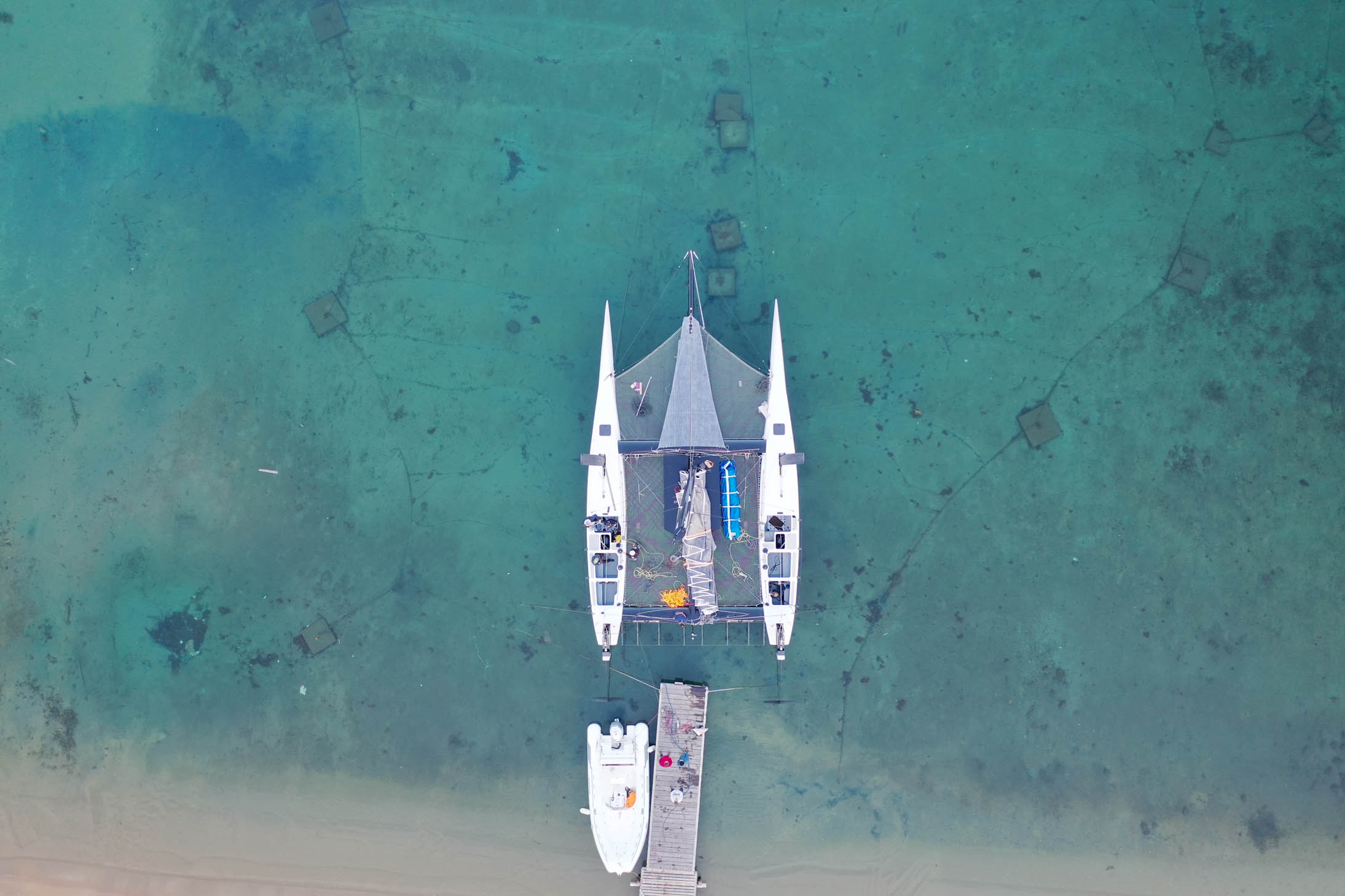 Pauger was founded by a Hungarian sailor in 1990, their main profile is carbon mast production besides prototype boats. As we love not only the designing procedure of unique systems, but manual labour too, we were happy to accept their offer.
This catamaran has an electrically actuated foiling system, therefore it has more complex electronics than a regular sailboat. We even had the opportunity to work on the last phase of the electronics system design. In order to fill in the missing parts and share our viewpoints and design aspects, we have got in contact with the customer directly to discuss our questions and understand the needs. We managed to agree on the details after a few consultations and meetings.
The sailboat had been still under manufacturing when the electrical works were started in January 2019 as the deadline was tight. More than 450 meters and 300+ wires were fitted in the catamaran in less than two weeks, while a lot of unplanned tasks were added to our list: repairing 3rd party designed hydraulic control logic, transfer engine control signals from one hull to the other, quickly integrate extra state of the art components to the design, etc. One of the most challenging part was to adapt to the frequently changing working environment as the catamaran was under continuous construction.
During the short but intensive project the customer, Pauger Carbon and Xtalin were able to effectively cooperate, adapt and finish all work in time. As everything were completed and tested on the catamaran, we had to prepare it for disassembly to transport the sailboat to the customer.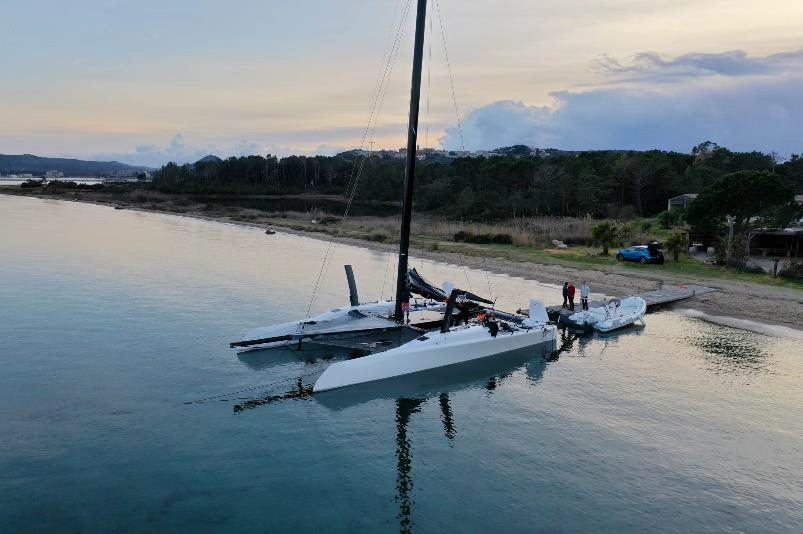 Used competencies:
Wiring design

High and low current wiring
Route planning
Connectors for special environments
Safety concerns

Manual labor

Manufacturing wiring harnesses
Mounting components
Waterproof sealing

Other skills
Handle high workloads (overtime and overnight)
Adaptability to quickly changing requirements
Cooperation and time scheduling in urgent situations