X_UBU Battery Product Family
Family of Smart Universal Battery Units
Pictures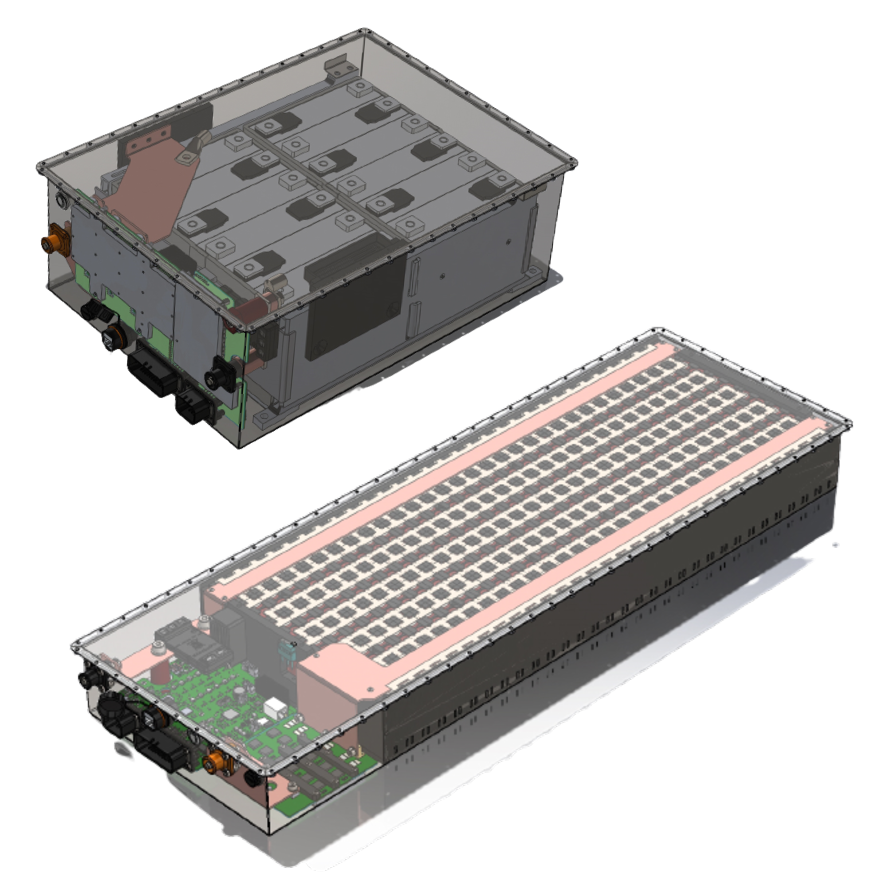 Typical Application
Electric Land Vehicles (forklift, golf car, etc.)

Electric Marine Vehicles (boat, surfboard, etc.)

Uninterruptible power supply

On/Off-grid energy storage

Energy storage system for construction team

Weekend house power supply
Processor
STM32F4 family

32 bit, 168 MHz

Flash 1 MB, RAM 192 kB
General
Voltage range 33.6-49.8V DC

Output current max. 300A

Prismatic version (BMW i3)




500 x 341 x 165 mm (L x W x H)
Cylindrical version (21700)




915 x 298 x 90 mm (L x W x H)
Capacity variants: 2.5-5.8 kWh

Stainless steel enclosure

IP67 protection




(with mated connectors)
I/O
Digital Inputs

Wake-Up buttons

5-55V, 2 channels

Digital Outputs

12V, 3A, 2 channels

SSR (NO), 2 channels

Analog Inputs

Isolated Analog Outputs
Communication
CAN bus 2.0A and 2.0B

Ethernet

Serial communication

RS232/RS485/1-wire

Direct, 2 channels
Recognition at the Hungarian Innovation Grand Prize
The Hungarian Innovation Association (Magyar Innovációs Szövetség) organized their 30th Hungarian Innovation Grand Prize in 2021. Our X_UBU batteries were awarded special recognition by the jury for the innovations we implemented during that year.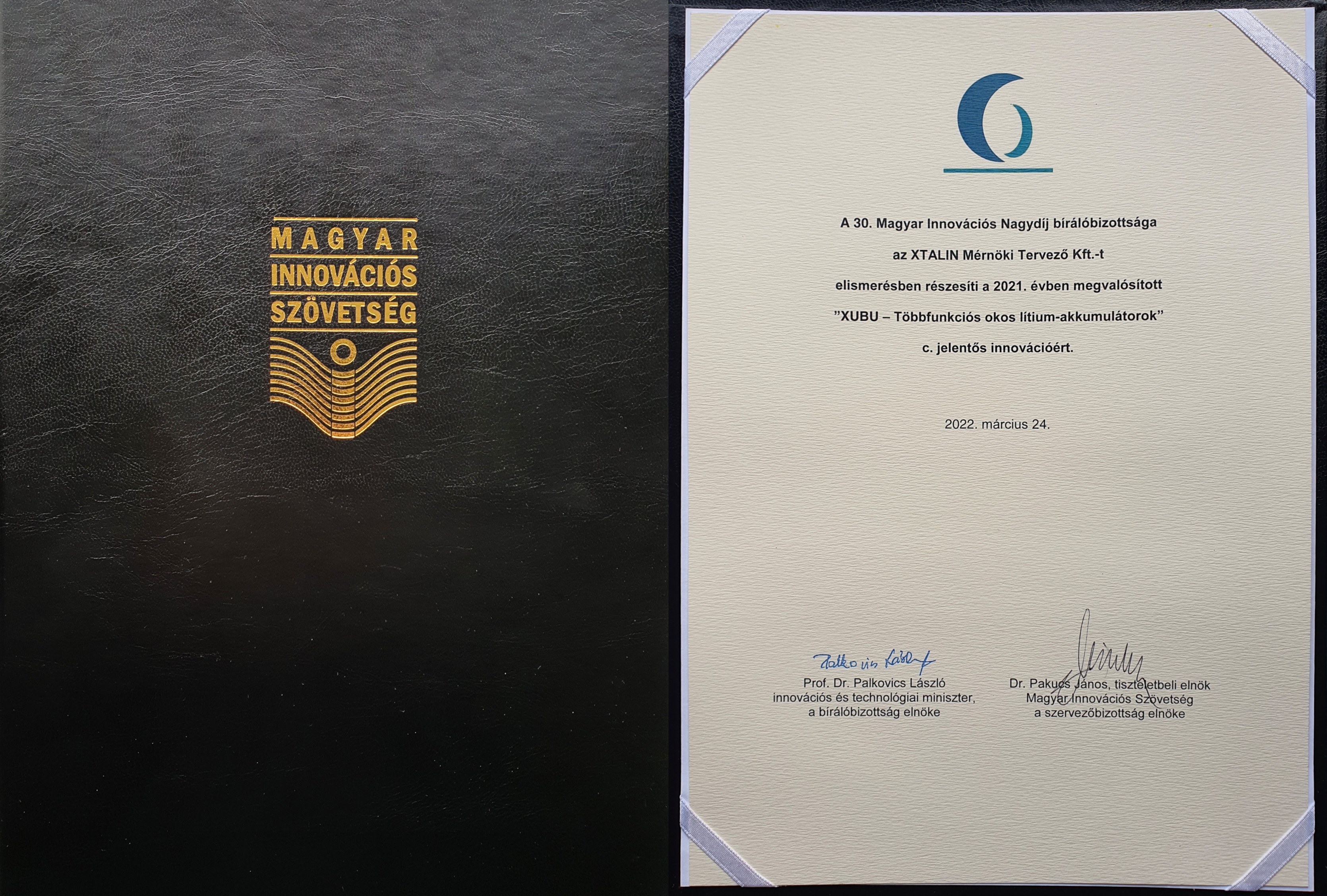 Short Description
The X_UBU is a smart, universal battery family with built-in general-purpose control electronics. The electronics of the battery features a wide range of inputs and outputs, high-speed CAN bus, serial and Ethernet communication ports, robust battery monitoring system with an SD card for data logging. The product family has precision machined stainless steel packaging to ensure rigidity, and uses advanced Li-NMC chemistry cells to provide high power and energy density. With the high computing power of the STM32F4 microcontroller and the various interfaces and software packages developed for it, standard and very specific requirements can be met.
X_UBU batteries can be used in a wide variety of systems thanks to the built-in multifunctional control electronics. This circuit eliminates the need for additional external pieces of equipment which are often required with conventional batteries, so you can forget about the numerous adapters, converters and communication modules, external BMS, cell balancer, high-current circuit breaker, separate starting battery, etc. As a consequence of the well-considered mechanical design, the batteries can be easily resized, allowing the ideal version for the specific application to be produced relatively quickly.
Battery development service
In 2020, in line with the Hungarian Battery Strategy and many of its objectives, our company decided to develop its own battery family. The development was supported by the Hungarian State in the framework of the 2020-1.1.1-KKV-START-2020 project.
The biggest achievement of the universal smart battery development project for XTALIN Ltd. is the increase of its service capabilities, the product is also a demonstration tool of the company's battery development capabilities. 
Through the project, the company has developed easily adaptable hardware and software solutions, manufacturing processes, prototypes of complete systems, test equipment and procedures, which have brought it a big step closer to becoming a manufacturer, but more importantly, it has enabled it to contract development projects from a higher level of technical maturity, supported by its own prototyping and test equipment. 
Unique solutions in X_UBU batteries
In battery development projects, we rely on our know-how and infrastructure which has been developed over many years, we have been applied this resources without exception in the development of the X_UBU:
based on the database of the available 21700 cell types on the market, the ideal battery cell types for the project were selected,
a unique welding process based on non-ultrasonic technologies has been developed, which is ideal for welding of the high-current outputs on the terminals of the battery module in low production capacity,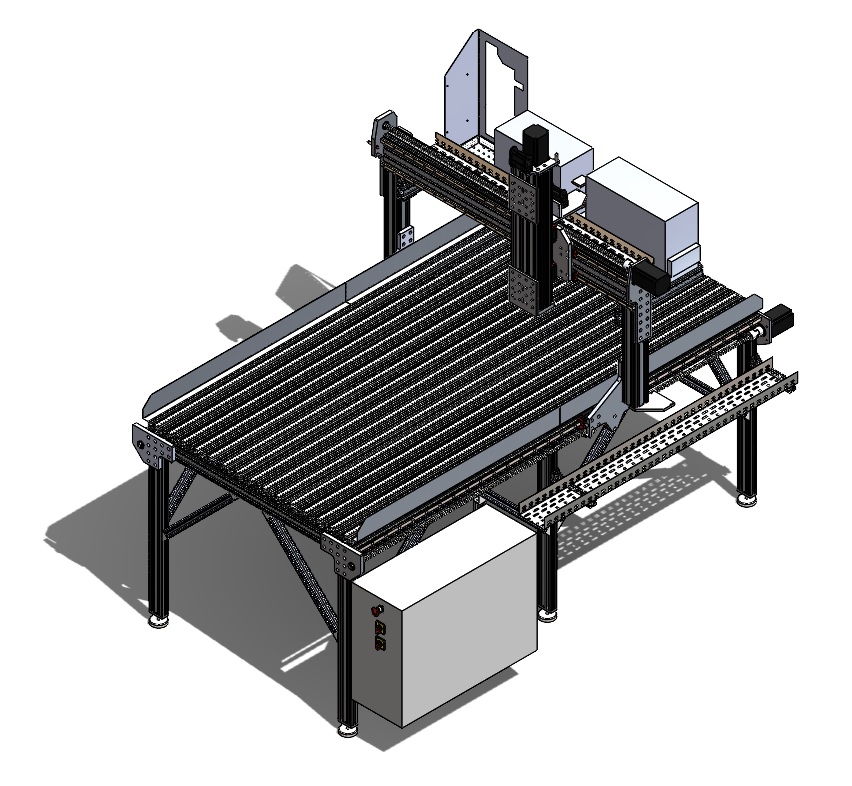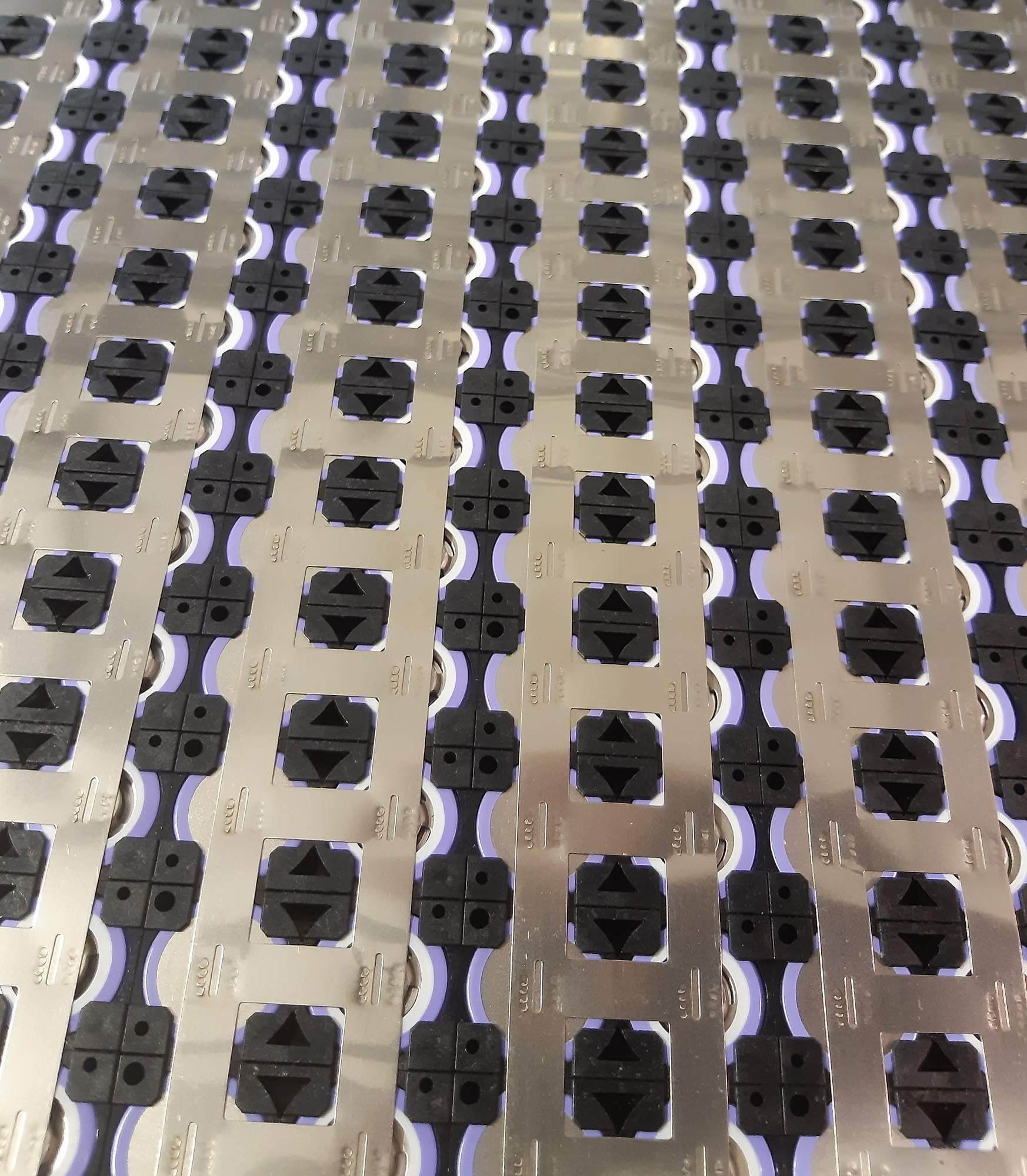 CNC based spot welding machine and the cell welds made with it
the other X_UBU version which is based on the BMW i3 cell module has enabled us to extend the cell's life-cycle in the circular economy by allowing the reuse of batteries with reduced capacity that are no longer suitable for vehicle propulsion, before their final destruction and recycling,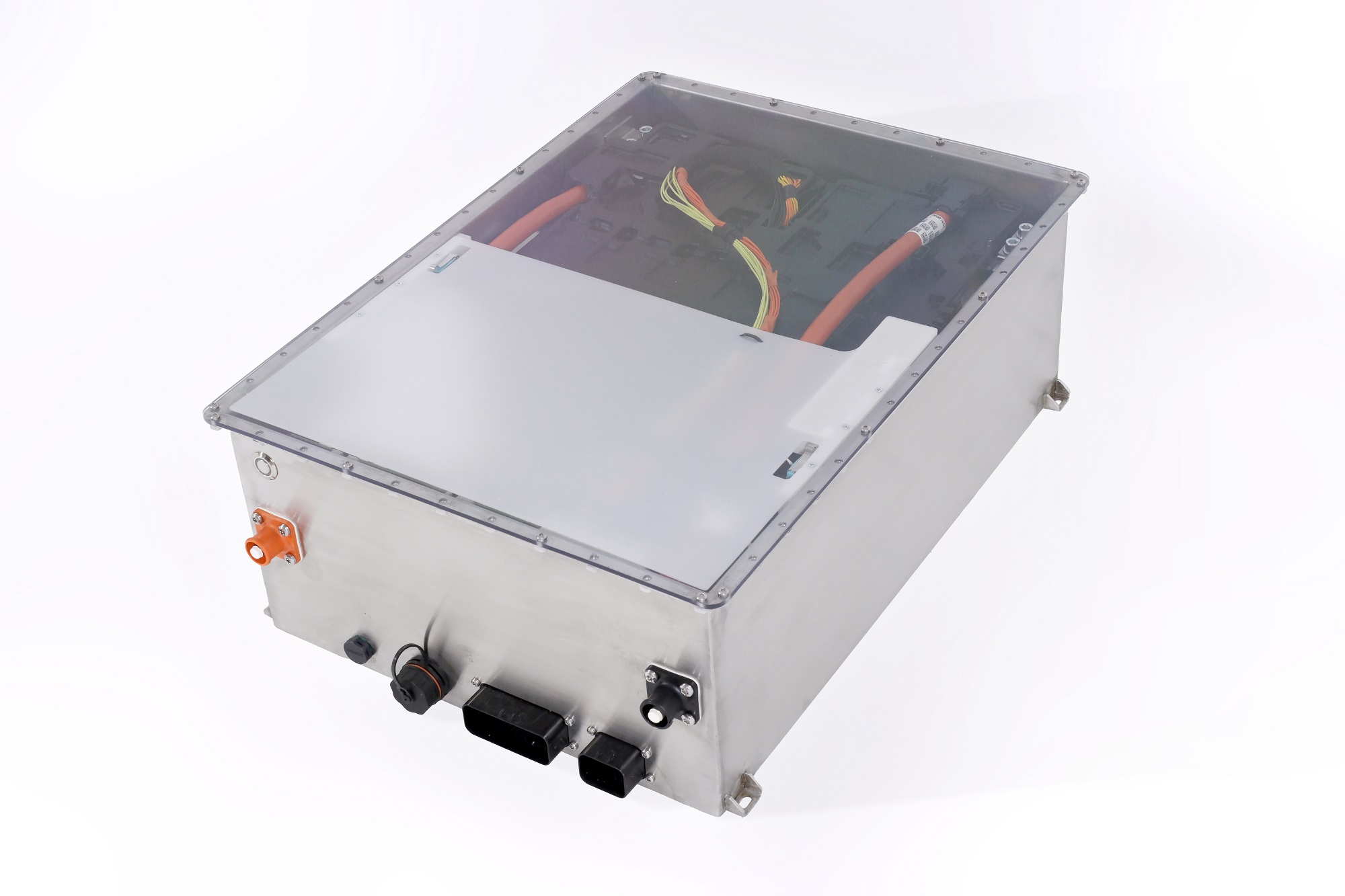 X_UBU with re-used BMW i3 battery module
(before the metal cover was fitted, and when the BMW i3 battery module is still visible)
the physical layout of the cylindrical cell version is designed to allow the battery to be freely expandable ("stretchable") in one direction, so these variants can be developed with different capacities to meet customer requirements with much less extra development work than usual;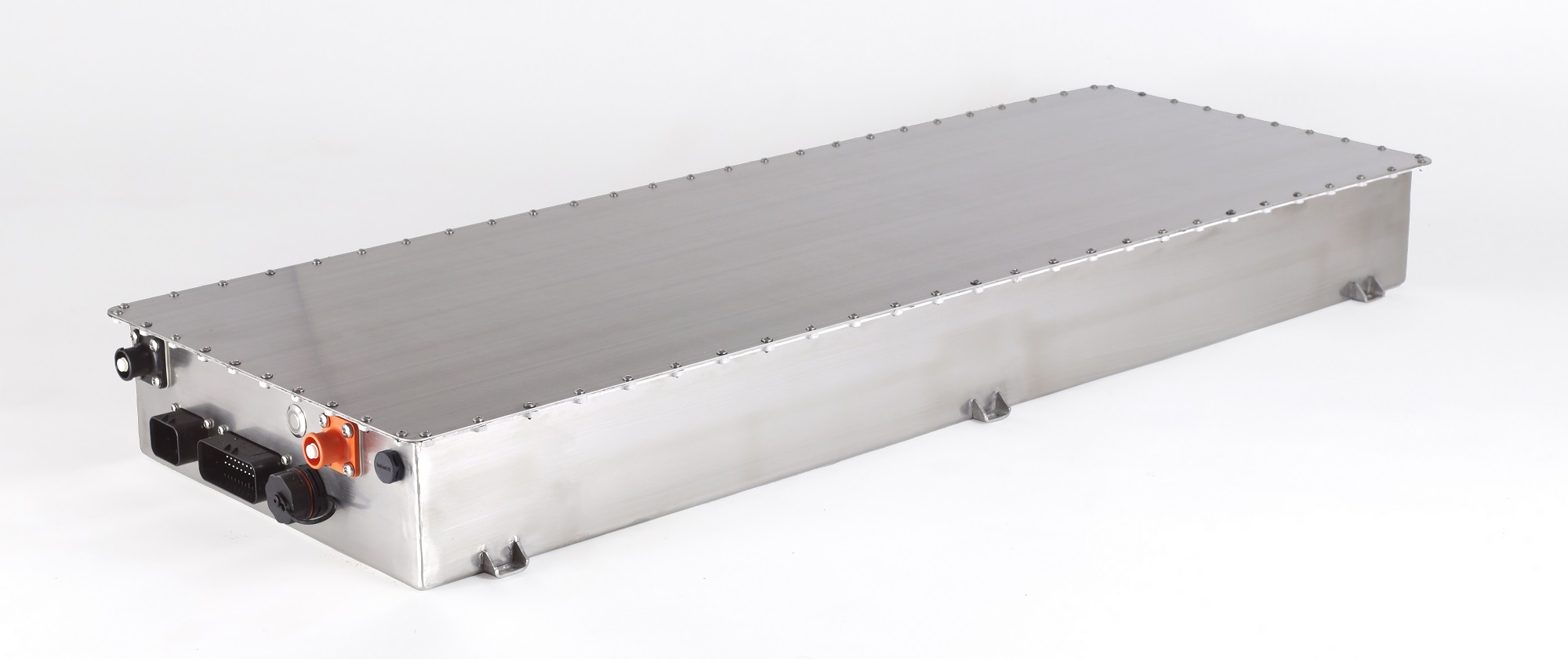 X_UBU built from cylindrical cells
Our water and fire resistant custom metal boxes are designed in-house and manufactured in cooperation with our domestic SME partners;

we have paid particular attention to testing our batteries, compared to the usual development projects, and have therefore set up several complex test facilities;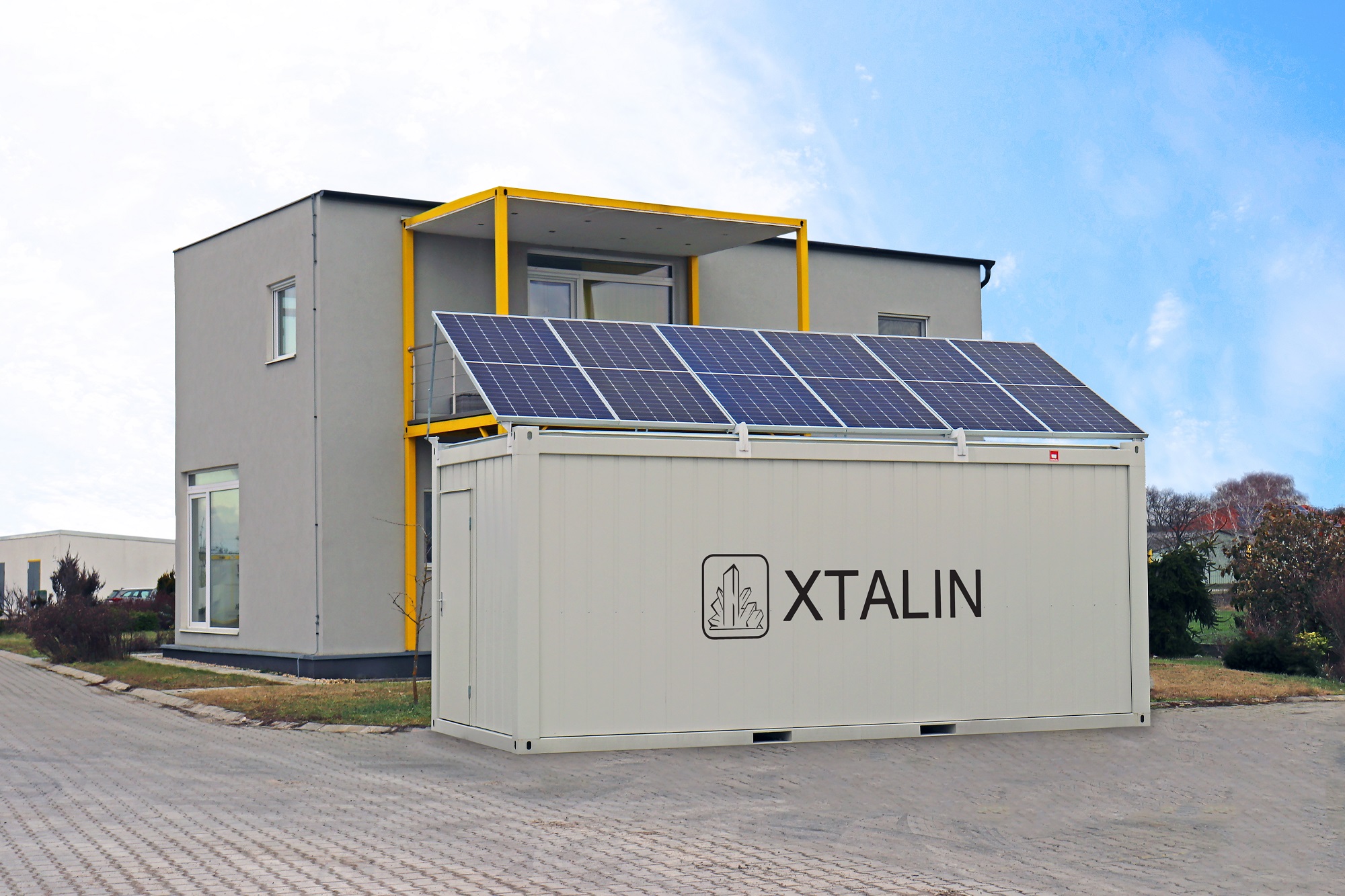 Xtalin Ltd's fireproof container laboratory for battery testing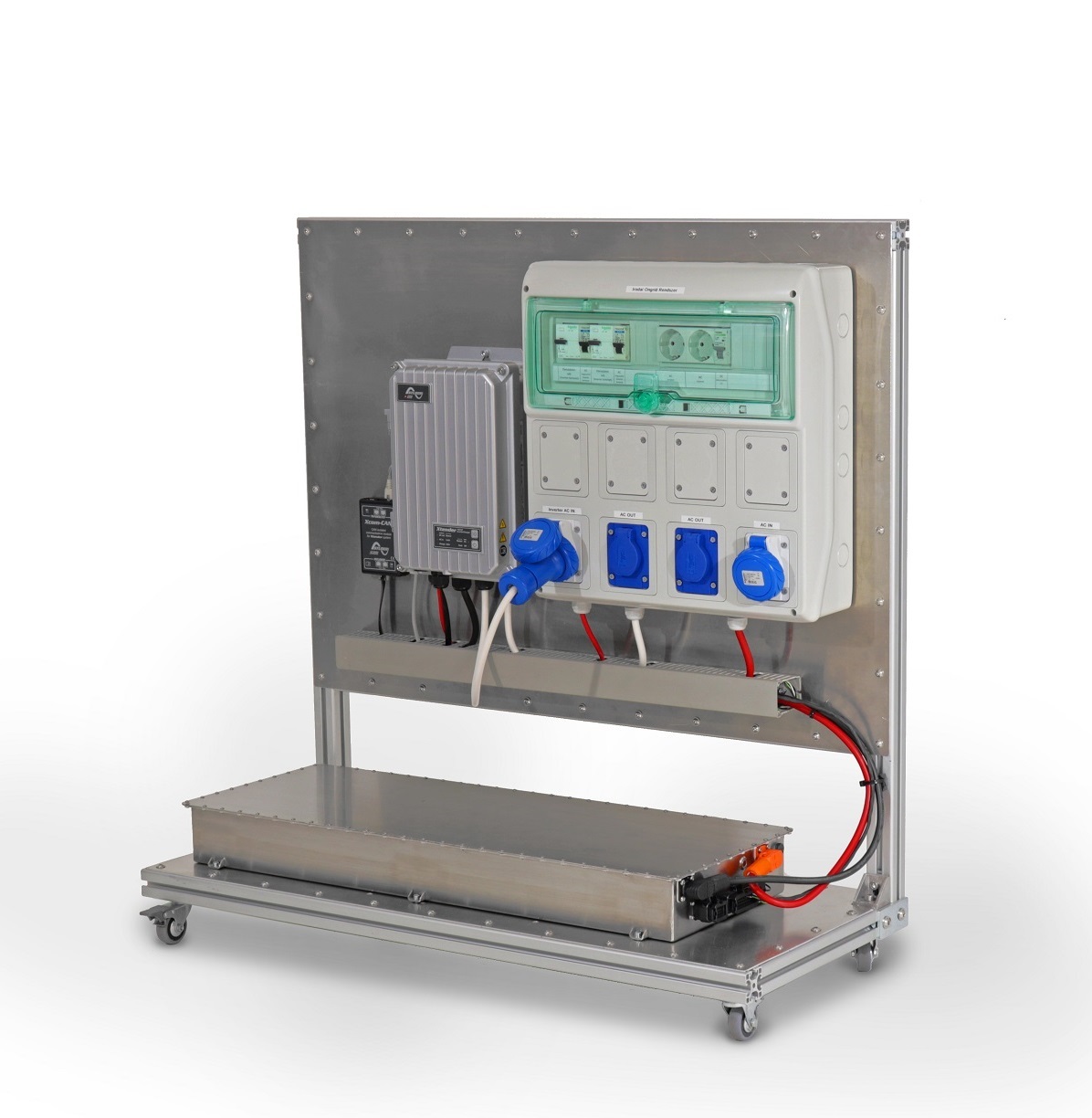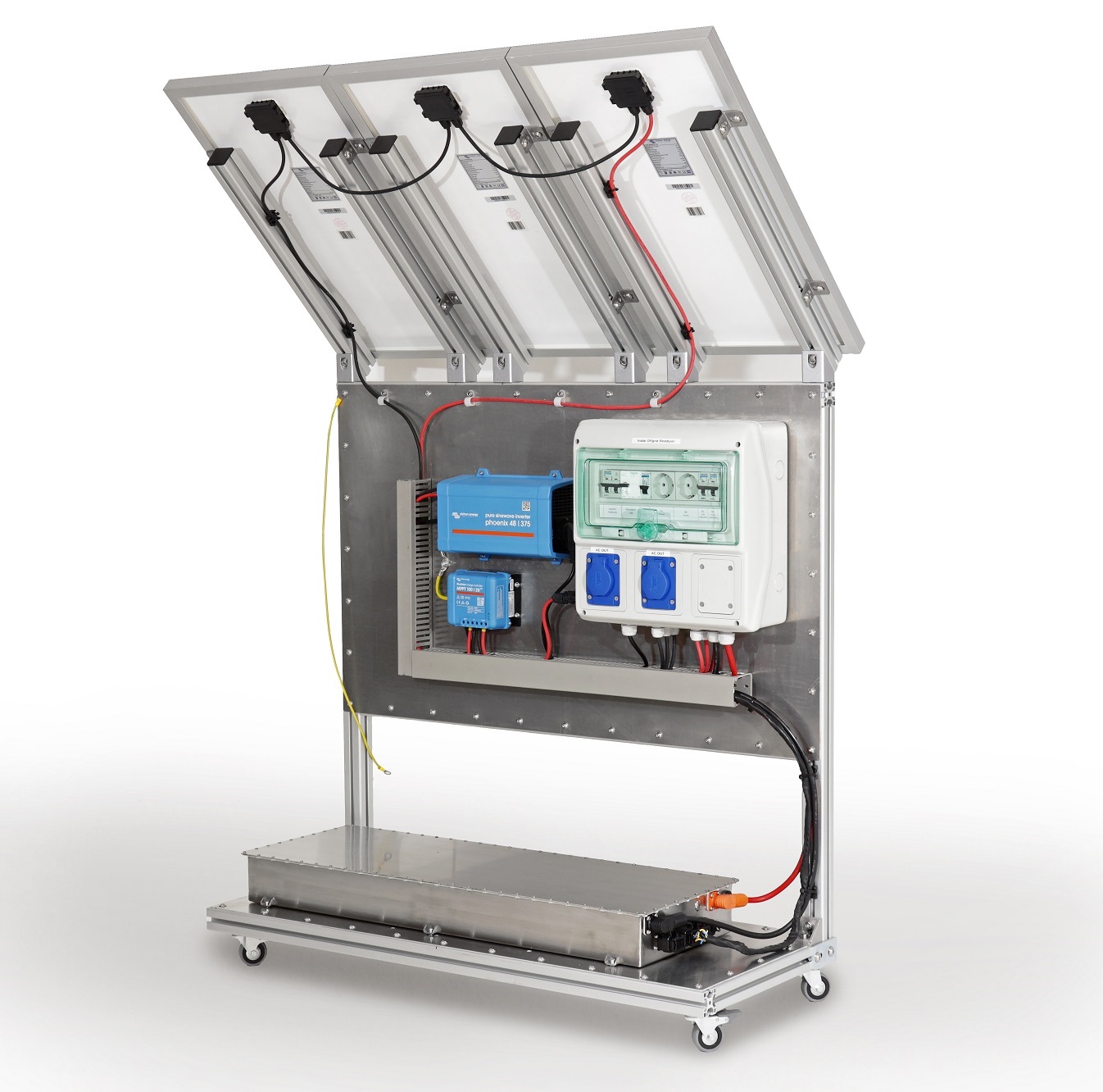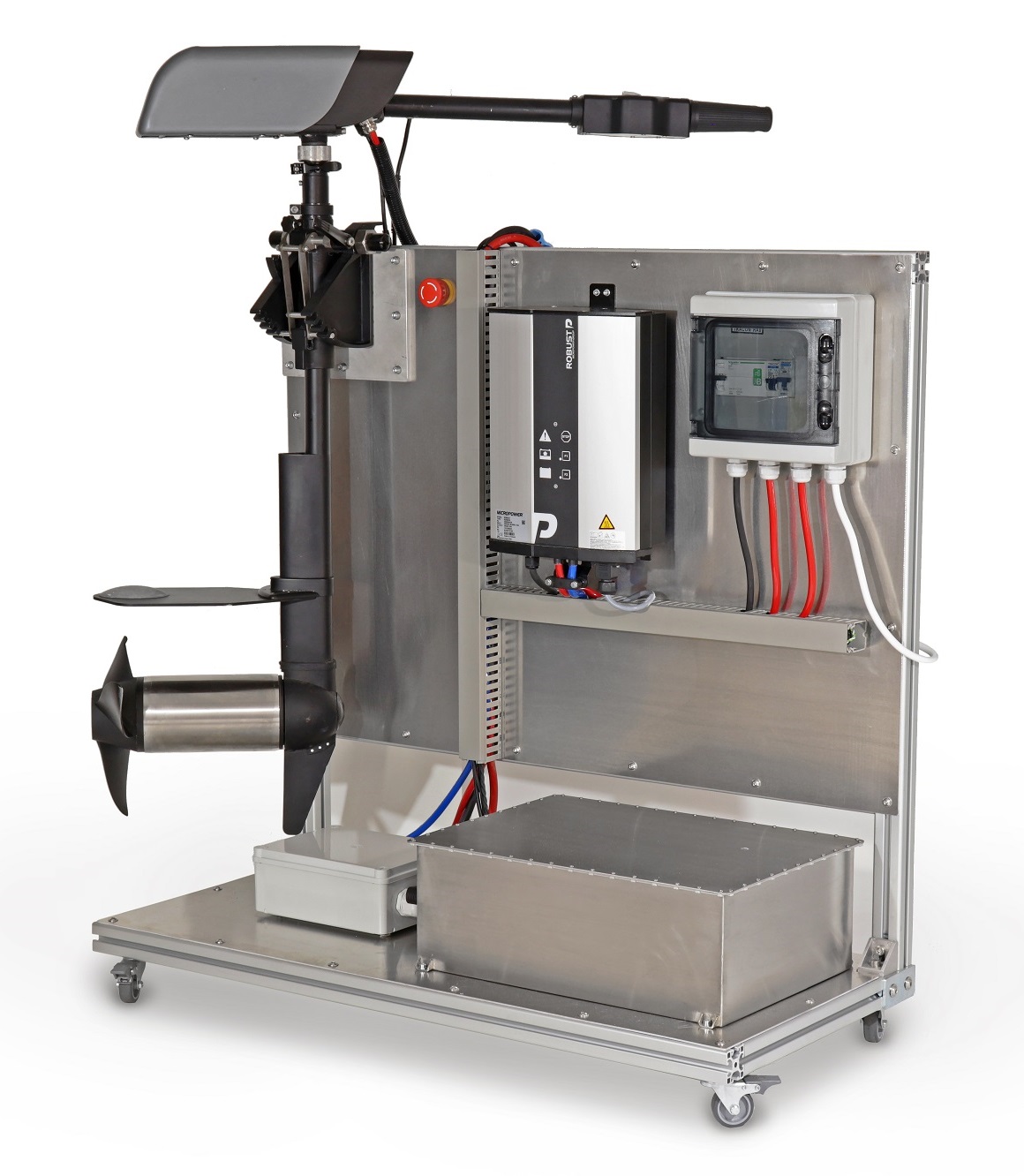 X_UBU office sized test stands for on- and offgrid system and a complete marine propulsion system
Our customers usually come from a wide range of industries, and their electronic and software needs are usually very diverse, so we had to develop the new solutions detailed below. To ensure good manufacturability, low failure probability, easy installation and maintenance of the systems we integrated different functions with the highest possible level into the battery (less connections, failures, etc.). (These solutions are usually implemented by separate electronic devices in conventional systems.)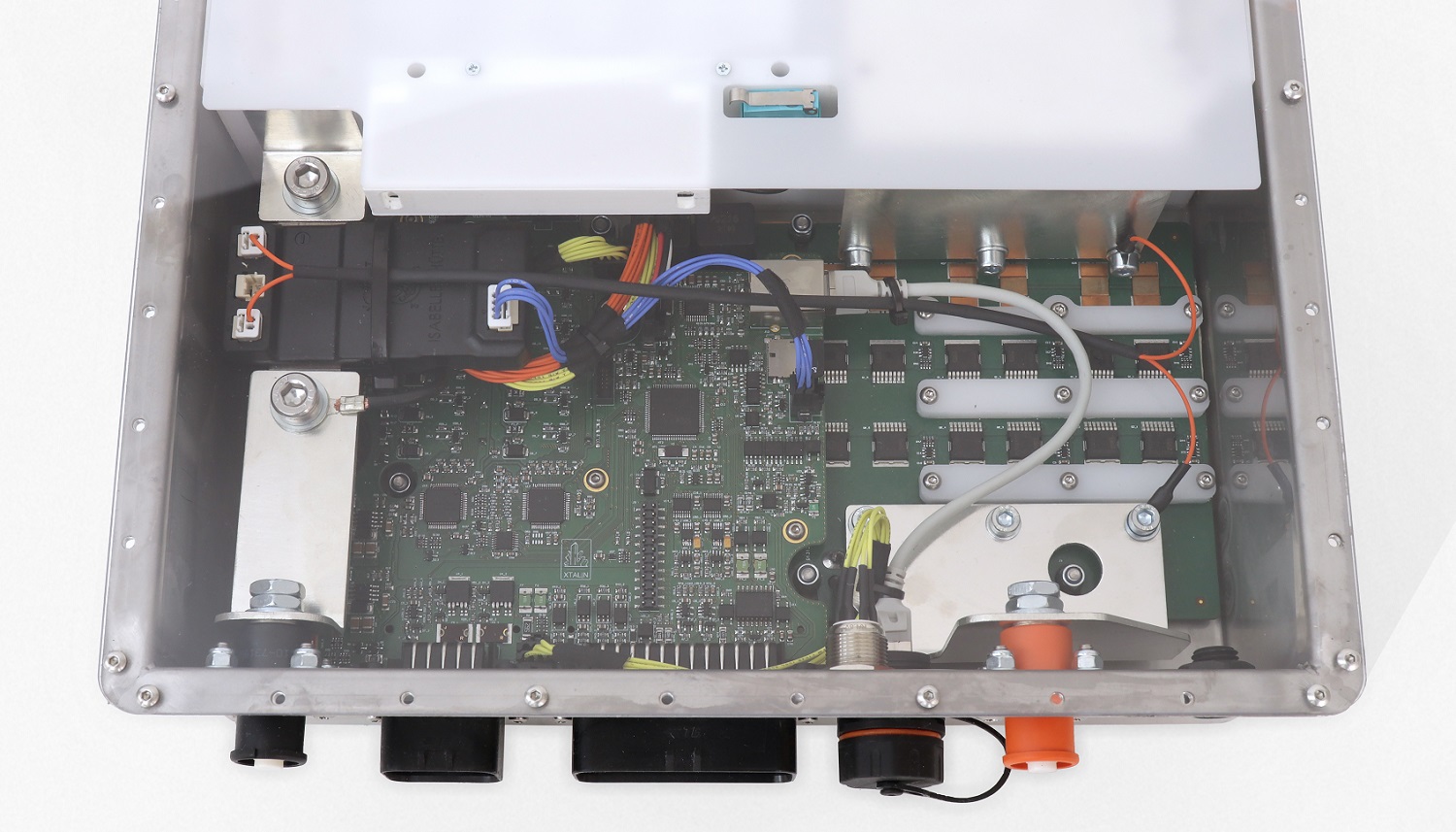 Electronics of the cylindrical cell version of the X_UBU
(before installation of the metal cover and when electronics is still visible)
BMS (Battery Management System)

Cell monitoring system

Charge measurement system

Electronics for high-current switching (semiconductor-based electronics solution that is more resistant to mechanical vibrations than commonly used relay or contactor based solutions, and is designed to take up less space and can be easily fitted to the project).

Multifunctional control electronics

Customisable controller software: given that the embedded software for the high-performance microcontroller is always developed by our company, it is possible to fit the software to the specific task according to the customer's needs;

Galvanically isolated inputs and outputs: these allow robust, highly reliable and secure systems to be built in all cases;

Other inputs and outputs: in some cases, for example when a throttle sensor is powered directly from the control electronics, there is no need for galvanic isolation, in which case these interfaces can be used.

Galvanically isolated VE.Direct communication interfaces for standard connection of Victron Energy solar DC/DC converters and VE inverters.

A user-friendly human machine interface with multiple options: when using a well-configured system, the user will use mostly only the on/off button and needs minimal information for feedback. A waterproof push button with a multicolor LED ring is provided on the battery to meet the needs above. In a special projects where the battery is installed in a remote location in the system, it is possible to connect a similar pushbutton remotely.

Automatic shutdown: if required, the battery is able to de-energise itself according to parameters set in its software (e.g. some time after the end of the charge).

Safety-circuit: used mainly in the automotive industry and in some other safety-critical systems. The battery allows the power output to be energised only if it has been enabled by other electronics, emergency stop devices or if there is no other open circuit in the safety circuit.

Data storage: the electronics can store up to 30 years of data on both operating and storage conditions.

CAN bus and Ethernet reconfiguration, reprogramming and diagnostics;

CAN bus communication port: used in vehicle drives and by some industrial devices.

CAN bus bootloader: allows the electronics software to be updated "remotely" via the vehicle/industrial equipment communication bus, which also helps during development projects and at possible future software updates.

CAN bus diagnostic interface: allows remote configuration of the device, retrieval of measurement data, mainly for development work.

Ethernet communication port: a frequent communication option, especially for fixed location systems, and widely used in industrial equipment, home-storage, etc.

Ethernet diagnostic interface: provides an easy-to-use graphical interface to the user. Real-time access to battery status and parameters, access to recorded diagnostic data, and modification of control electronics settings.

12 V 60 W auxiliary power output: generally a constant 12 V power supply is also required for in-vehicle applications, it's usually solved by a separate battery and/or DC/DC converter. Such power supply is also used to drive e.g. bilge pumps and beacons in boats. The integration of this function reduces the production cost of the vehicle, the number of components and the possibility of failures;

Diverse electronic wake-up functions with negligible (5 nanoamperes) power consumption:

The electronics automatically wakes up every 2 hours even during storage and off mode, recording warranty-critical parameters (cell temperature, charge, humidity inside the box);

A box opening sensor wakes up the electronics which records the unauthorized opening of the box within 5 milliseconds on a separate non-removable memory-chip integrated in the circuit;

A switch-on button is integrated in the box wall, with contacts also provided for its remote counterpart in the electronics socket;
Integrated precharge circuit: charges the capacitors of the connected motor controller or similar devices before the battery output is switched on. In other complex systems it is usually located on a separate circuit.
Front panel layout of the different versions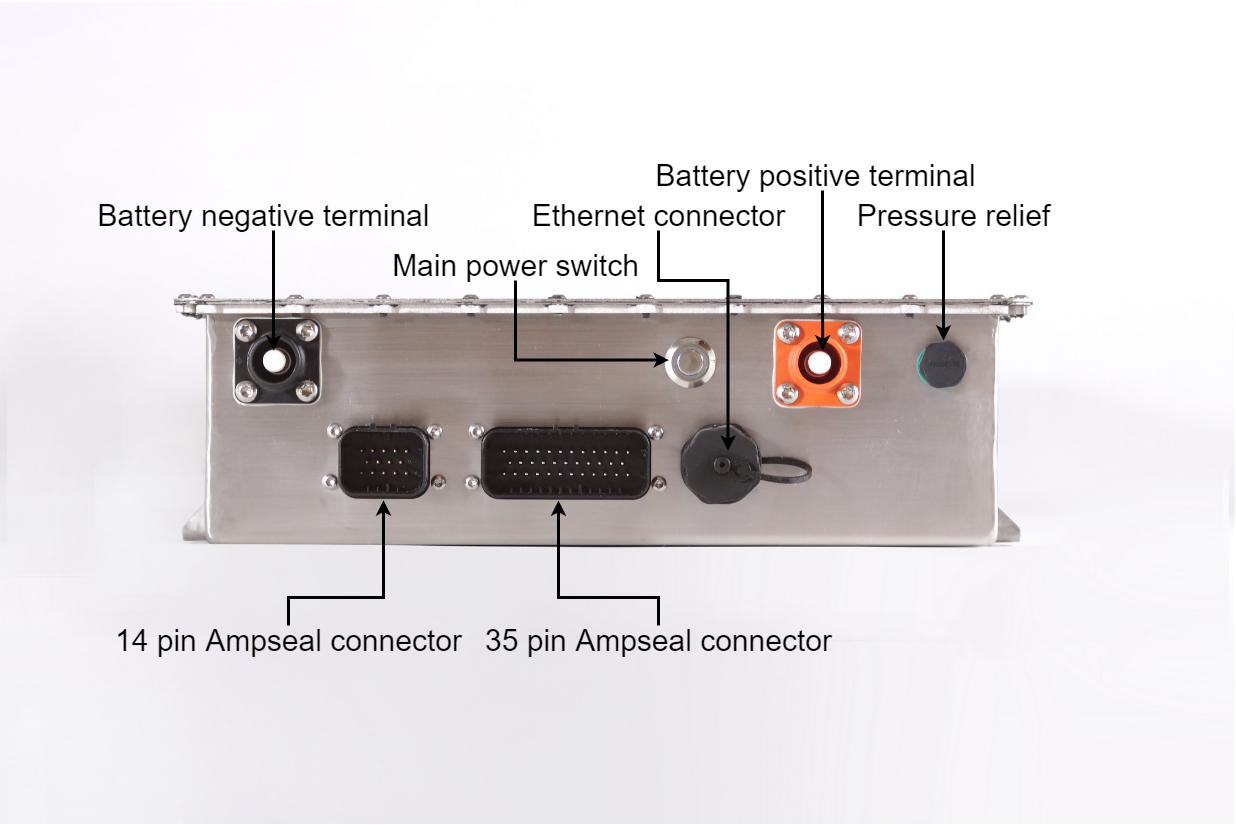 Front panel of the battery with 21700 type cells
BMW i3 battery module based X_UBU front panel
Automotive application examples
The figure below shows the minimum configuration of an X_UBU battery-powered vehicle drivetrain.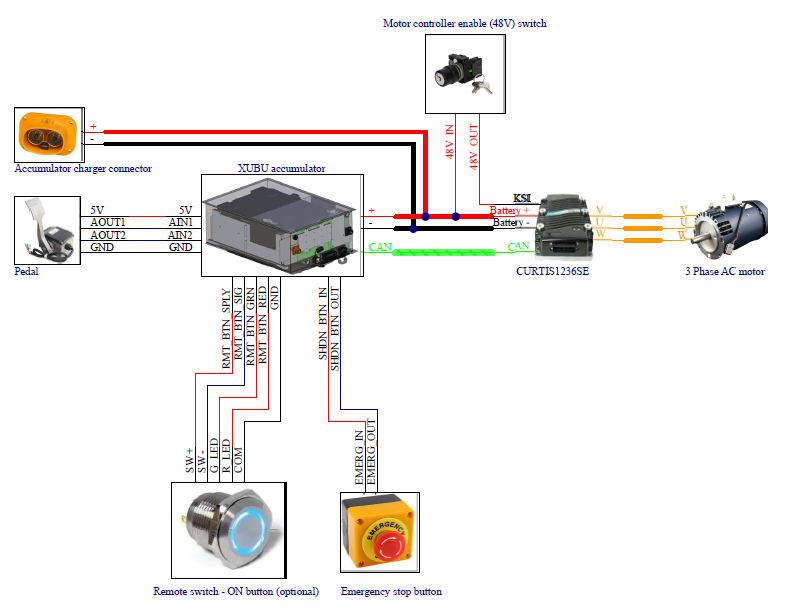 System architecture of a basic application
The following figure shows the true potential of X_UBU batteries.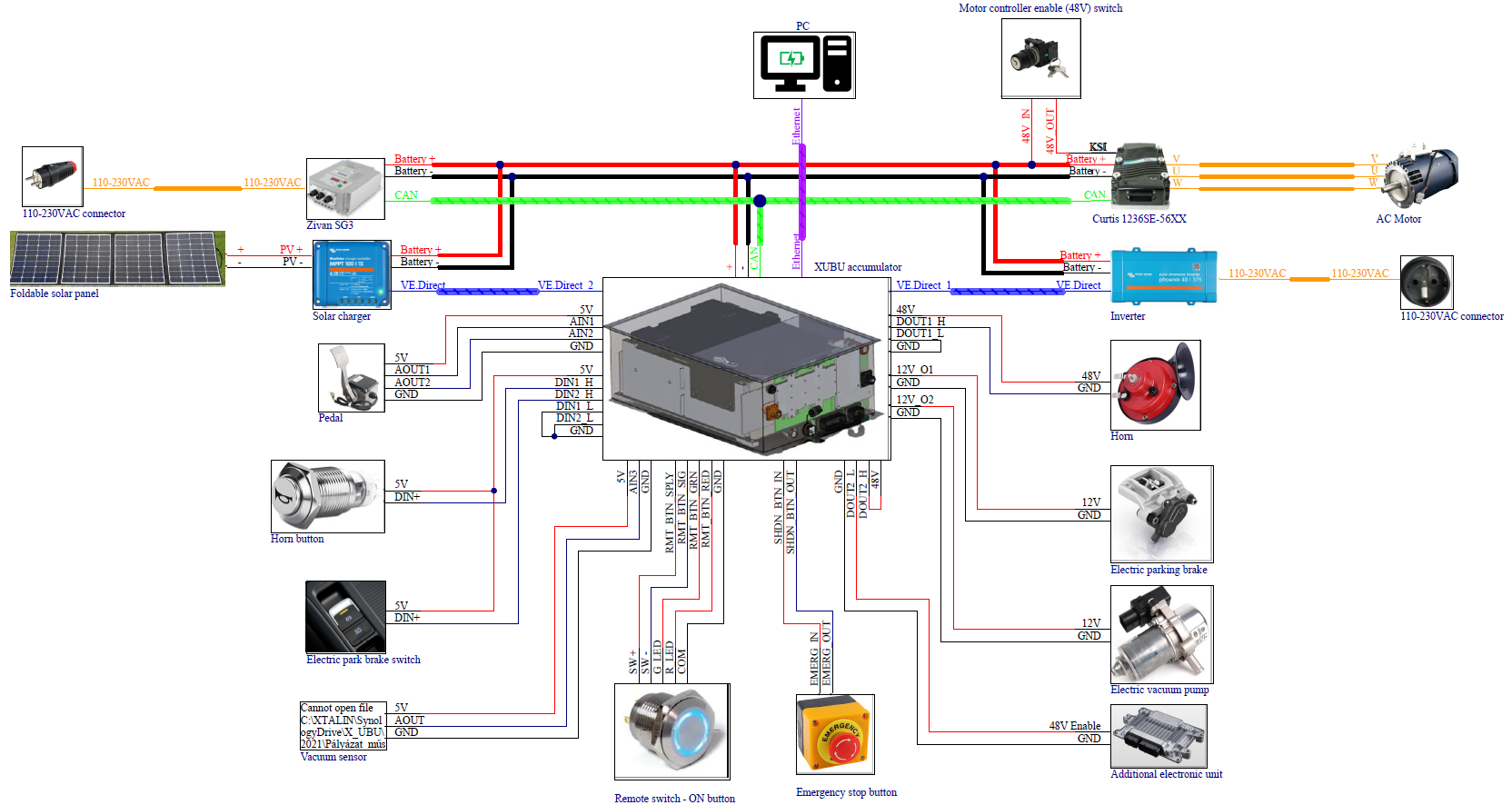 System architecture of an advanced application 
A variety of devices can be connected to the X_UBU via serial communication, such as different MPPT DC/DC solar chargers and AC inverters, which can be used to build an ideal off-grid storage solution. The smart battery can control, for example, an AC charger via CAN bus, so that grid-connected operation can be implemented. A wide range of other devices can be connected and controlled via the battery's analogue and digital outputs, providing the interfaces for connecting other automotive accessories. The smart electronics of the X_UBU can handle multiple signals simultaneously, so it can also act as the central control unit for a given system.
(Fewer system components equals lower cost of the system, less chance of failure.)
The system can be connected to a computer via Ethernet, so a wide range of parameters can be monitored, logged and configured, even remotely. 
Environmental factors
One of the greatest challenges of our time is the reduction of fossil fuels. Electric vehicles are becoming increasingly important in transport, and this trend is exponential. 
Our products use Li-ion cells, the most modern and environmentally friendly solution for energy storage today. Off-grid stationary applications are clearly competing with fossil fuel (petrol, diesel) based aggregators, while electric drivetrains can also replace internal combustion engines of electric boats, light electric vehicles (LEVs), etc.